RW3.4
The work horse of the research field. This raceway is the perfect size for outdoor research in culture development. 950 liters of volume allows for biomass harvesting for analytical research. This new design features an integrated center divider island that helps prevent contamination.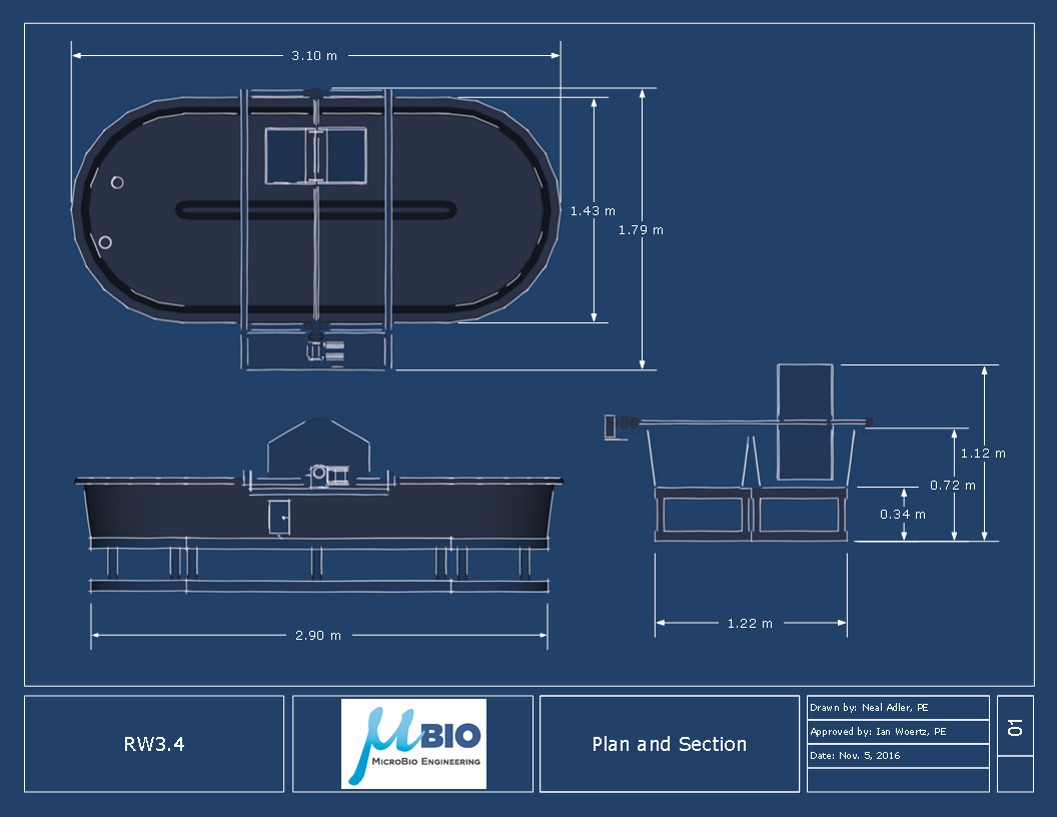 Cleaning is VERY important
THe new RW3.4 algae raceway features an integrated center divider and a simplified paddle wheel all which make cleaning much easier.
Your choice of motor to paddle coupler style
Jaw in Shear Coupler
Good for out door applications where the is expected to be a lot of wind. Only used on the RW3.4 as an option.
Magnetic Coupler
Good for applications where you need to keep inexpeirenced users safe. Not ideal for very windy conditions for the RW3.4. Always is used on the RW0.5
Product Details
3.4-m2 Cultivation area

950-liter volume

15 - 30-cm operating depth

Elevated above ground by 0.3-m

New integrated center divider

removable easily-cleaned stainless paddle wheel

UV resistant HDPE plastic

Floor drains

Maintenance-Free Washdown gear motor

Easy to assemble Plastic rack
To learn more about pricing, shipping, and availability please contact us